Jo betroubere ynspekteur yn Sina
rjochtfeardigens en krektens, effisjinsje tsjinst en klanttefredenheid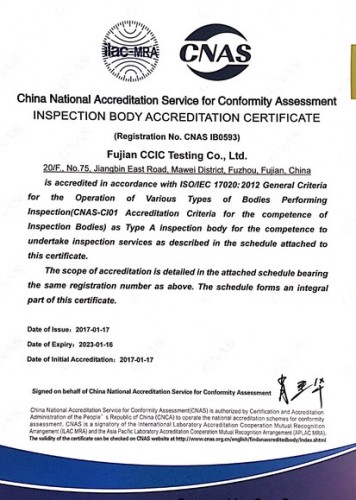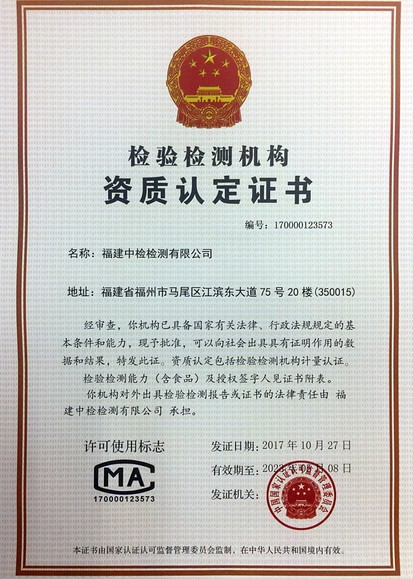 Us feardigens en ekspertize
Us bedriuw, Fujian CCIC Testing Co., Ltd (ôfkoarte as FCT), is in wiidweidige organisaasje fan tredden mei  teste, ynspeksje, identifikaasje en technyske tsjinst . Mei it haadkwartier yn Fuzhou, hawwe wy fêstigings yn  Quanzhou, Putian,  Dongshan, Longyan, Ningde, Sanming, Nanping of Fujian Province. Our inspectors reside in Shanghai, Guangdong, Zhejiang, Jiangsu Province, etc. Business scope covers all cities in China.
Mei mear dan  300 profesjonele staffs.
De akkreditaasje krije fan  ISO / IEC 17020. ISO / IEC 17025
Spesjalisearre yn ynspeksje  mêd  mear as 30 jier.
Being bestowed troch  China National akkreditaasje En Accreditational service foar oerienstimming Assessment (CNAS) en certificated troch  Certification  En  akkreditaasje  Administration  Of PRC (CNCA).