Your reliable inspector in China
justness and accuracy, efficiency service and customer satisfaction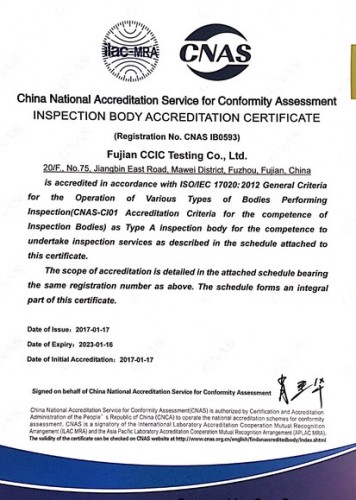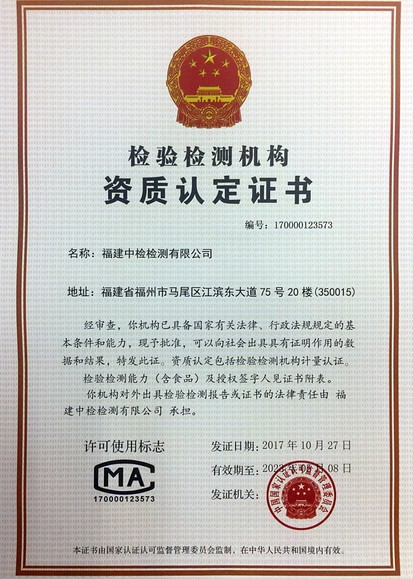 Our company, Fujian CCIC Testing Co.,Ltd (Abbreviated as FCT) , is a comprehensive third party organization with testing, inspection, identification and technical service. With the headquarter located in Fuzhou, we have branches in Quanzhou, Putian, Dongshan, Longyan, Ningde, Sanming, Nanping of Fujian Province. Our inspectors reside in Shanghai, Guangdong, Zhejiang, Jiangsu Province, etc. Business scope covers all cities in China.
Having more than 300 professional staffs.
Obtaining the accreditation of ISO/IEC 17020. ISO/IEC 17025
Specializing in inspection field over 30 years.
Being accredited by China National Accreditation And Accreditational service for Conformity Assessment (CNAS)and certificated by Certification And Accreditation Administration Of P.R.C(CNCA) .