Pre-shipment Inspection
Product Detail
CCIC-FCT thirty party inspection company,provide inspection service to global buyers
Product Tags
Pre Shipment Inspection Service
The Pre shipment inspection (PSI) also referred to Fina random inspection (FRI),Pre Despatch inspection(PDI) etc., take place when the merchandises is 100% completed, packed and ready for shipment or at least 80% of the lot are finished packing and the rest 20% shall also finish production and ready for sampling.  A random sample of finished goods will be pulled, based on statistical random sampling technique, commonly know as ANSU/ ASQC Z1.4, MIL-STD-105E, BS6001, DNI40080, ISO2859 or NF X06-002.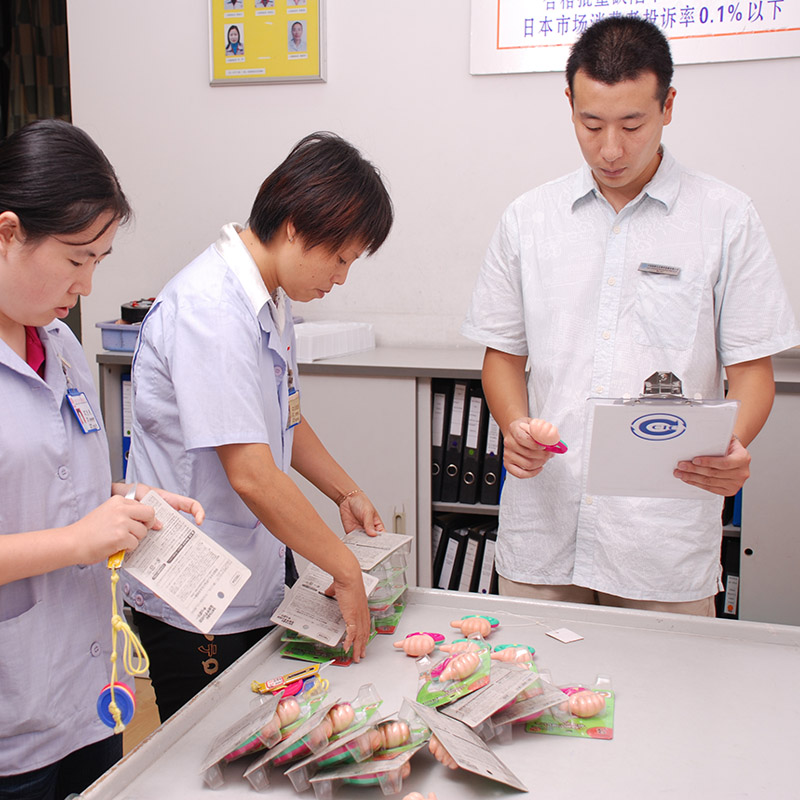 What a Pre Shipment inspection do?
*In this part, we check the quantity before it is delivered to the applicant;
*Randomly draw samples for inspection by AQL (Acceptable Quantity Levels) Standard;
*Mainly see workmanship;
*Also check PO, style, color, measurement, bar-code / assortment / labeling check, packaging and shipping mark and other specified by the applicant;
*Seal those inspection good samples;
*Give overall conclusion: " Conformed to Applicant's Requirement", "Pending for Applicant's Decision" or "Not Conformed to Applicant's Requirement";
*Advice shipment only if require by the applicant or buyer, otherwise do not do that.
Why Do You Need a Inspection Service Before Shipment
Final pre-shipment inspection is carried out when the merchandise is fully produced, packed and in all respects ready for shipment,so a PSI is your final opportunity to identify any product quality issues before goods are released from your manufacturing facility and shipped to your final required destination.
A comprehensive PSI will eliminate the risk of faulty product reaching your doorstep and provide you with the confidence and data necessary to reject your shipment and negotiate an appropriate corrective action plan with your supplier should issues be identified.
Our Competitive Advantages
*Over 30 years inspection experience;
*Qualified quality inspection experience by ASQ or AQSIQ;
*Fast reaction service,English report within 24 hours after the inspection;
*Economical price,we charge 168-288 USD per man-day; 
* Flexibly Time Arrange, We can arrange the urgent inspection quickly for you.
More customer inspection case
---
Previous:
During Production Inspection
Next:
Factory making DDP Air Logistics Service Direct From Shenzhen Tianjin to Phoenix /Tucson/Mesa Amazon Fba
---
CCIC-FCT thirty party inspection company,provide inspection service to global buyers.
Write your message here and send it to us