Pra-kiriman Inspection
jéntré produk
CCIC-FCT thirty party inspection company,provide inspection service to global buyers
Tags produk
Layanan Pemeriksa Pra Kirim
The Pre shipment inspection (PSI) also referred to Fina random inspection (FRI),Pre Despatch inspection(PDI) etc., take place when the merchandises is 100% completed, packed and ready for shipment or at least 80% of the lot are finished packing and the rest 20% shall also finish production and ready for sampling. A random sample of finished goods will be pulled, based on statistical random sampling technique, commonly know as ANSU/ ASQC Z1.4, MIL-STD-105E, BS6001, DNI40080, ISO2859 or NF X06-002.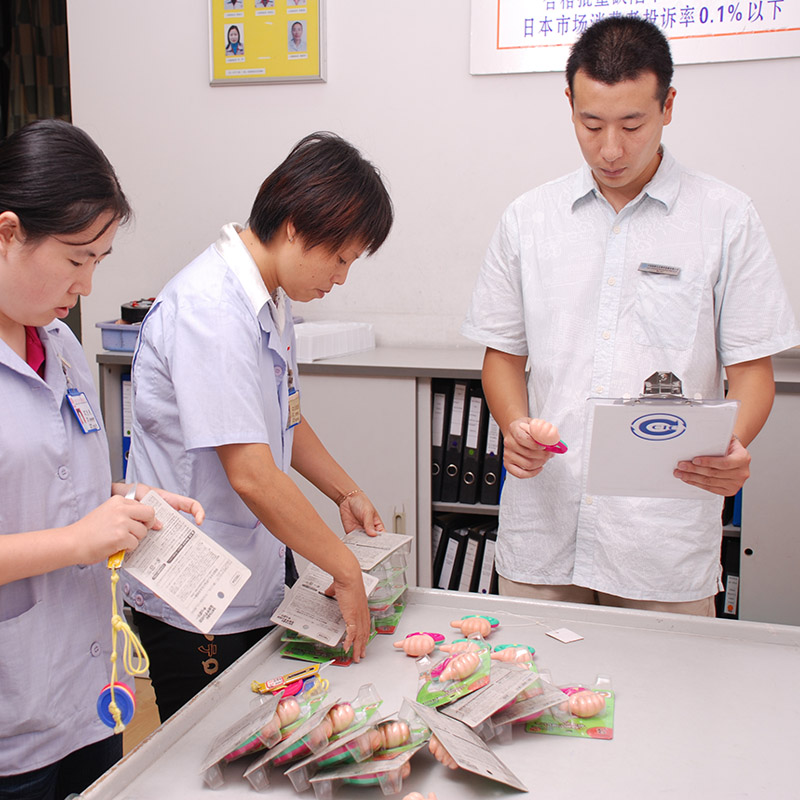 What a Pre Shipment inspection do?
*Dina bagian ieu, urang pariksa kuantitas saacanna dikirim ka pelamar;
* Acak tarik sampel pikeun pamariksaan ku AQL (ditarima kuantitas tingkat) Standar;
* Utamana ningali workmanship;
* Ogé pariksa PO, gaya, warna, ukur, bar-kode / campuran / panyiri dipariksa, bungkusan na pengiriman barang tanda na séjén dieusian ku ngalamar;
* Ngégél jalma sampel inspeksi alus;
* Pasihan kacindekan sacara umum: "Cocog sareng Syarat Pelamar", "Ditangguhkeun kaputusan" Ngalamar "atanapi" Henteu Cocog sareng Syarat Pelamar ";
* Naséhat kiriman ngan lamun merlukeun ku ngalamar atawa meuli, disebutkeun teu ngalakukeun éta.
Why Do You Need a Inspection Service Before Shipment
Pamariksaan pra-kiriman akhir dilaksanakeun nalika bakul dikaluarkeun, dipak sareng dina sagala hal siap kiriman, janten PSI mangrupikeun kasempetan akhir anjeun pikeun ngenalkeun masalah kualitas produk sateuacan barang dileupaskeun tina fasilitas manufaktur anjeun sareng dikirim ka akhir anjeun anu diperyogikeun tujuan.
PSI komprehensif bakal ngaleungitkeun résiko produk anu lepat ngahontal panto anjeun sareng nyayogikeun kapercayaan sareng data anu dipikabutuh pikeun nampik kiriman anjeun sareng badékeun dina rencana aksi koréksi anu pas sareng panyadia anjeun kedah disebatkeun masalah.
Kaunggulan Kompetitif urang
*Langkung 30 taun pangalaman pamariksaan;
*Pangalaman pamariksaan kualitatif ku ASQ atanapi AQSIQ;
*Jasa réaksi gancang, wartos basa Inggris dina 24 jam saatos pamariksaan;
*Harga ékonomi, kami ngecas 168-288 USD per dinten-lalaki;
* Fleksibel Waktosna Nyusun, Urang tiasa nyusun inspeksi anu gancang pikeun anjeun.
Kasus pamariksaan langkung seueur
---
: Saméméhna
Salila Inspection Produksi
Teras:
Factory making DDP Air Logistics Service Direct From Shenzhen Tianjin to Phoenix /Tucson/Mesa Amazon Fba
---
CCIC-FCT thirty party inspection company,provide inspection service to global buyers.
Nulis pesen anjeun didieu na kirimkeun ka kami